Archive for
May, 2010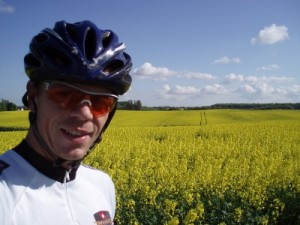 I haven't stood still but have just became one year older!
My European season is about to start. Actually it starts on Sunday in Switzerland where for the 4th year in a row I will be racing in the Ironman 70.3 Switzerland in Rapperswill-Jona (40km south of Zürich).
However it was the plan that I should have been in Switzerland from the beginning of May but one of my sponsors could not find a place for me to stay. It doesn't matter so much because the weather in Switzerland and Denmark has been equally bad. Another good thing about having to stay in Denmark, is the access to physiotherapy and care when my body stops working well.
It looks like the reason I have been so tired for a long period, simply has been because of low levels of magnesium which I am now trying to get under control.
The last good thing is that Anti Doping Denmark haven't had to travel far to test me outside competitions.
Well, back to training and season start. The swim part has definitely seen better days. Cycling and running might as well go under one part as some days I'm flying whereas other days I can't get my pulse above Ironman pace.
So I hope Sunday will be one of the good days. When I looked at the start list I found a couple of familiar names:
Ronnie Schildknecht (Won 3x 70.3 Switzerland and 3xIM Switzerland),
Mathias Hecht (No. 2 in IM South Afrika 2010 and 2xIM Switzerland )
Mr. Ironman New Zealand; Cameron Brown (won IM NZ 10 times).
Startlist: (Link to webpage)
Otherwise I'm trying to find some other exciting races which I will post when they are confirmed.
I have also got two new sponsors: SIS and CFA which happened while I was at IM AUS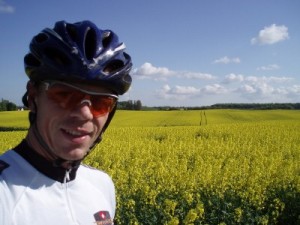 Jeg er ikke gået i stå, men bare blevet et år ældre, selvom jeg nu ikke kan mærke det. Min Europa sæson er lige ved at blive skud i gang, det er faktisk allerede på søndag i Schweiz, hvor jeg for 4 år i streg skal kører 70.3 Switzerland i Rapperswill-Jona (40km syd for Zürich).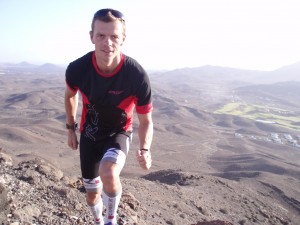 Som nogle sikker har lagt mærke til, er der kommet en ny sponsor til over i højre side.
Her er hvad Compressport skriver på deres hjemmeside:
In English:
As some may have noticed, there is a new sponsor arrived over on the right side:
Here is what Compressport writes on their website: