Archive for
June, 2010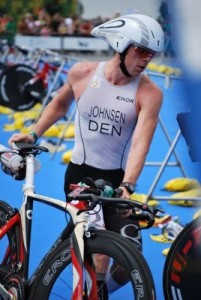 I met up with the rest of the Danish team on Wednesday in Bilbao airport, we then had a 1 hour bus ride to Vitoria-Gasteiz, where the ETU Long Triathlon Championship were held.
The last days did go with light training, look at the courses and get as much energy in my body as possible. More >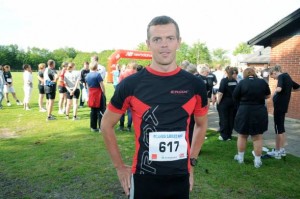 Just two days later and 1300 km in the car. I was at the starting line at a new started fun run in Ølgod, the city where I did spend the first 21 years of my life. More >
Thursday the 3rd June I drove to Switzerland where I had to try to defend my 4th place from last years event. It is almost 6 months since I last did a long triathlon, so didn't really know what shape I was in.
I knew that my swimming was not at the level it was last year. While cycling at times has been going really well, but other times there has been no power in my legs. The running is going steady forward, but there is still a way to the top.
My swim did go okay, but I totally missed the first group. I found myself in the first part of two group throughout the swim.
Out on the bike I chased the front group, it was successful, as I'd not really lose more time to them. I also did quite well to get over the couple of small "hills" there is on the 2 lap course. The first hill was 1300m long at 15%, no.2 500m long at 18% and the last was 7-8 km long and 6% increase.
In T2 I got a 15 sec. lead on Ollie Whistler and Nicolas Fernandez and went out on the run as no.9 and could find my own rhythm without having anyone just behind me.
I caught Mathias Hecht after 6 km and felt really good. It stops right after 10 km where I got a little strain in my the right calf muscle, which meant my speed was dictated by how much pain was in my calf and not by my pulse.
However I did overtake Marc Widmer on the last lap and could cross the finish line as No 7, which I sure would have been different if I had not got the injury.
But I got to the finish line instead of DNF.