Archive for
December, 2013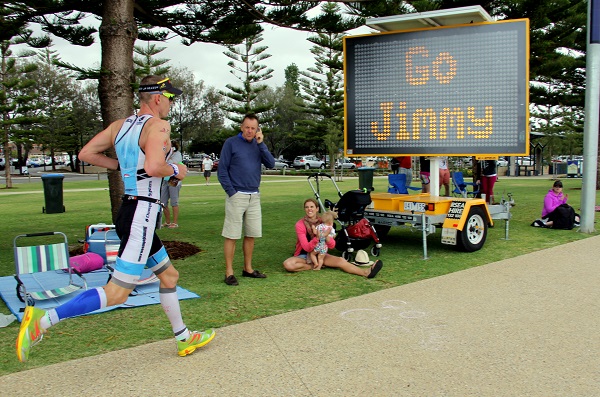 Ironman Western Australia 2013 was originally in the plans, but after my win here last year, it quickly came back on my race schedule. I feel that if you win a race, it's important to come back the year after to defended your title.
After Hawaii I got back into training again because I knew with my wedding just two weeks before the race, there was going to be a lot of things happing around me those last few weeks. Especially with my family coming from overseas for their first trip to Australia. We had set the date back in March 2012 for the wedding, so long before we knew that I would win this race and want to return to defend.

We arrived in Busselton on Wednesday afternoon so I had a few days to get my mind set on the race. Coming into the race I knew that I wasn't at 100% fitness but as it is the end off the year I would not be only one.
On race morning I was feeling okay with my normal 5 visits to the toilet before race start.
I did have a good start in the swimming & was on the right side when the group did break up. More >
Ceepo
,
CeramicSpeed
,
Champion system clothing
,
Compressport
,
Denmark
,
DT Swiss wheels
,
facebook
,
Hawaii 2013
,
High5
,
ironman
,
ironman champion
,
Ironman Melbourne Asia Pacific Championships
,
Ironman western Australia
,
Ironman western Australia 2012
,
ISM
,
Jeremy Jurkiewicz
,
Jimmy Johnsen
,
Josh Rix
,
kona 2013
,
Leon Griffin
,
Luke Bell
,
Newton
,
Profile Design
,
Rudy Project
,
Saltstick
,
scicon
,
sponsor
,
Todd Israel
,
triathlon
,
Twitter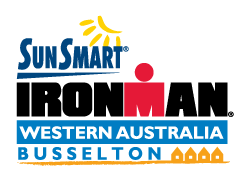 MEDIA RELEASE
Wednesday, 04 December, 2013
Jimmy Johnsen ready for the Battle in Busso
_______________________________________________________________________________________________________________________________________________________
Victoria, Australia (December 04, 2013) – Denmark's Jimmy Johnsen is ready to defend his 2012 SunSmart IRONMAN Western Australian title this Sunday, 8 December and not afraid of the big competition lined up for the 10th anniversary of this popular event in the coastal town of Busselton.
As one of the final Ironman events of the year the SunSmart IRONMAN Western Australia race has provided an opportunity for redemption, for those athletes who have had a disappointing year or a poor race at October's IRONMAN World Championship in Hawaii.
The 2013 edition is no different having attracted some big names, none bigger than German Andreas Raelert.
Raelert a dual Olympian and four-time podium finisher in Hawaii is one of the sport's biggest names and will start a clear favourite.
After a disappointing end to his IRONMAN World Championship campaign when injury forced his withdrawal after the bike leg, Raelert had no hesitation in signing on for the Busselton event.
"In the last few years I ended the season after some great moments at the Ironman World Championships in Kona. I feel that I have unfinished business, that there is still something left at the end of the season. I would really like to start the offseason with a personal top result. This year Kona was a bad experience for me – physically and mentally. Now I am looking forward again and I am almost recovered from the injury that ended my day at Kona," Raelert said.
While Raelert is the best credentialed athlete in the race, not everyone on the start line thinks he's the man to beat.
Jimmy Johnsen, believes the biggest barrier standing between him and back to back titles will be Australian David Dellow.
"Dave Dellow is probably my major rival. A lot of people are probably talking about Andreas Raelert who is also a big contender, but for me Dave didn't race Kona so he is probably pretty fresh and eager to race well. He can handle the hot conditions so he is the person I have my eyes on," Johnsen said.
"Raelert who is coming out from Germany can never be discounted. He is a multiple Kona top three finisher and is a great athlete. It will be interesting to see if he has recovered from the injury that saw him pull out of Kona on the bike, if he's fit and healthy he will be hard to beat."
Johnsen also ranks Australian Luke Bell as a major threat; Bell has had a career defining season in 2013 winning two Ironman titles at Port Macquarie and Mont-Tremblant.
"Luke Bell is also someone you can't ignore. He has had a great year with two Ironman titles. He struggled through Kona and this will be the fifth Ironman for the year. That takes a big toll on the body. Again if he's recovered from Kona and a big year, then he's one to watch," Johnsen said.
The smart money is on the podium being made up of Bell, Raelert, Johnsen and Dellow. The only thing left to decide is who is on top, and who misses out.