Challenge Copenhagen is here again…
After IM Cairns I only had a short break we spent about a week travelling, flying then driving most of the eastern coast of Australia (only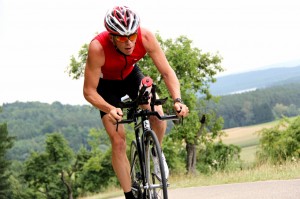 1800km driving in 2 days) to get back to our home in Melbourne. We got to enjoy two weeks of cold winter Melbourne weather before we headed to Europe at the end June.
We arrived in Denmark at the start of July but were only there for 2 days before we drove to Germany to be at Challenge Roth. Here, Aimee and I were working for the Challenge Family doing video diaries of our race week experience as first timers. And what can you say about Roth, it is absolutely amazing. When the Challenge Family said 'Be a Part' I didn't quite understand just how much the community gets behind this event. It's awesome to experience.
After the race, we decided to stay around Roth, I thought the weather would likely be better in Bavaria. When in Denmark we live with my parents in Western part which isn't the ideal location to train. We got hooked up with a fantastic home-stay family Roland and Manuela Bohm so in the end it was an easy decision to make giving me a great place for a solid 4 week training camp.
It's always interesting trying to back up having done an Ironman only 10 weeks ago but I have had both races in my plan for a long time so we've been trying to just continue the build on the form I had from Cairns.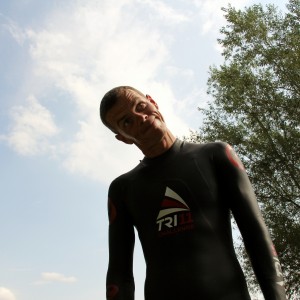 I have only just arrived in Copenhagen and unlike last year being outside Copenhagen and Denmark for the build up has meant I've not been around for the hype and feel far more relaxed. The last few days have been about relaxing and doing some sponsor commitments but getting in a lot of rest time. I've also had the chance to train with my Aeromax team mate Tim Berkel. It's always good to catch up with familiar faces.
The next few days will be pretty quiet, getting my bike ready, bags packed, register and get some sleep! Race day won't be so much about race tactics but it will most likely come down to the run and I've promised my fiancé to try not to get into another sprint finish like last year – so I better go hard from the start gun!!
In the next few days I will be updating my Faceook fan page so to keep up to date go in and LIKE my page here
No trackbacks yet.

about 3 years ago - No comments
I know it's been a while that I have been MIA but now that we have well and truly arrived into 2015 I thought it would be a good idea to sit down and give everyone an update on what has been happening since Ironman Cairns last year (June) which was the last time I…