Race Report: Ironman Melbourne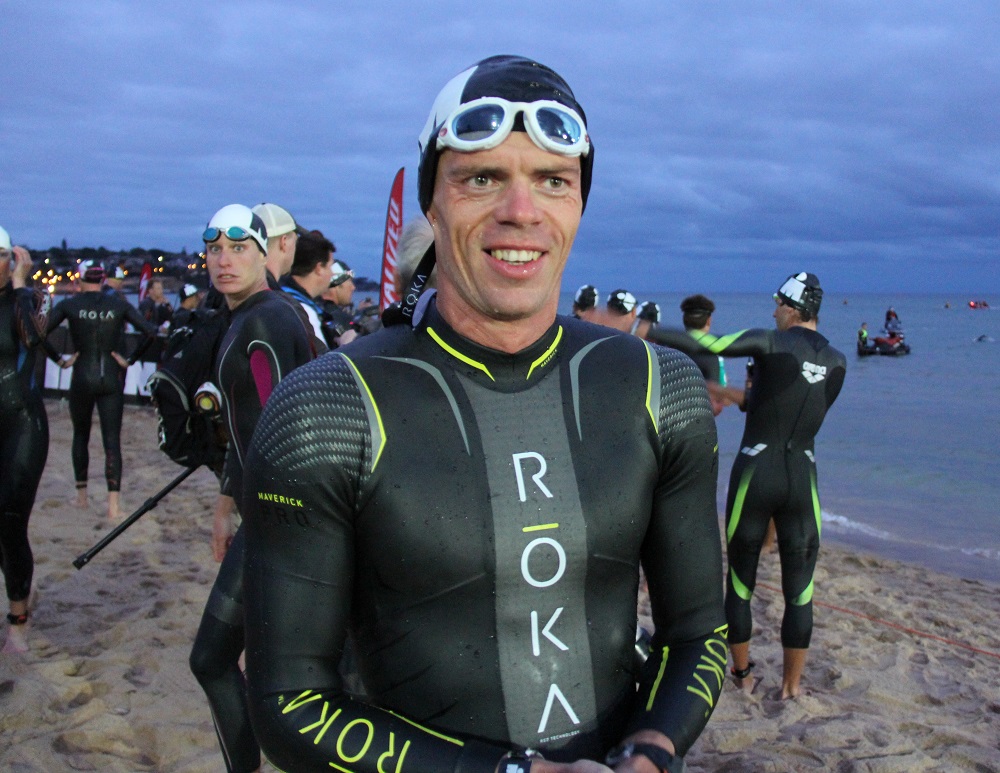 I had a good build up & finally got on top of my hip injury that I has been bothering me since just before this race last year.
Up to big races I like to sleep in my high altitude tent if it's possible, as in the past when I have, my performances has been very good. And with Ironman Melbourne being a very important race for me, I was happy to sleep in the tent even thought it did mean that I could not sleep next to Aimee. I hoped that a good result would make up for it.
The last few weeks up to the race I felt that I was in a good shape and looked set for a good result even though the field was well packed with good names!
On race morning I was looking forward to swim, because it was my first race in my new Roka wetsuit, especially because in the week up to the race I had done 400m swim in 4:44min with is a good time for me!
This year the weather was much better for an open water swim than last so that was a good star to the morning. I did have an okay start if we look away from the fact that I lost my Garmin watch after 100m. But I was with the front group out to first bouy (850m) where Luke McKenzice & I got dropped, I was hoping that a few others would also get dropped, but it did not happen that way. The rest of the swim we where on our own, but the front group did not look to fare away. But out of the water I saw we were 4min from the front, but with another chase group just 2mins in front of us. I was a little bit disappointed with my swim time of 49:46 – not the start I was looking for.
I got onto the bike in front of Luke McKenzice & when I got out on the freeway I had no one in front of me & Luke was not behind me! I wasn't sure what had happened. Oh well I got into my IM pace with a light tailwind on the way out & light headwind on the way home. At the turn around point after 45km I had only lost a little bit more to the front. Luke came up to me around the half way point and I tried to go with him but could just not follow him.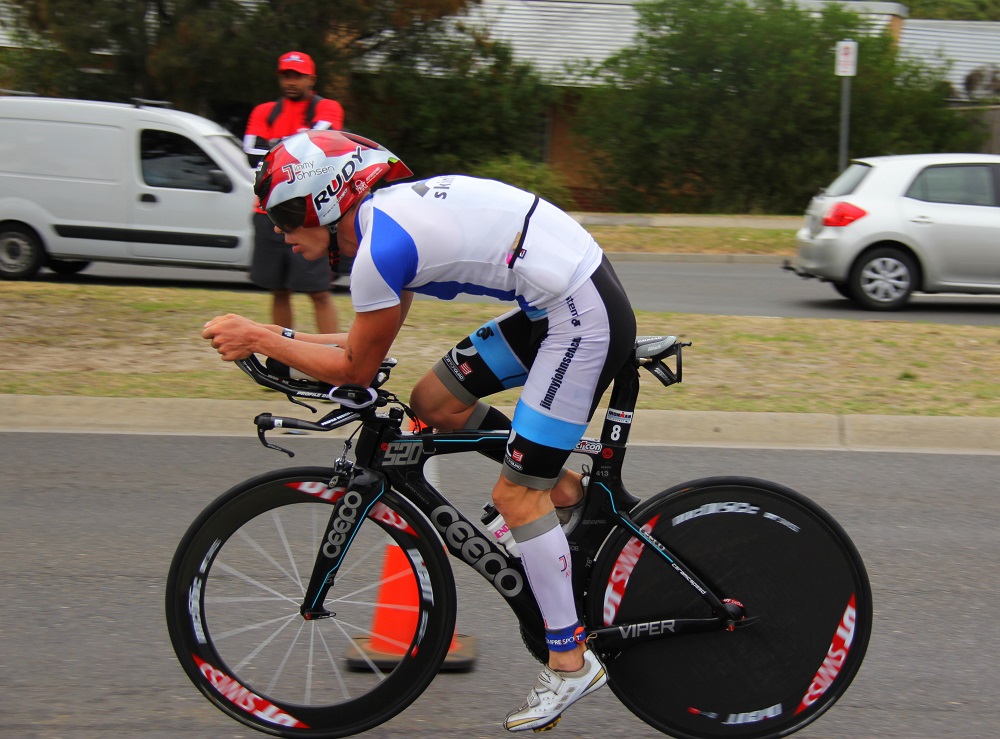 I got some company on the last lap from a few athletes that I could keep up with. But was loosing a lot of time to the front.
I made it back to T2 & onto the run with my bike computer, so I could have some kind of an idea how fast I was running. With my watch somewhere out in the bay this was the best I could do.
I started out in 3:47min p/km pace because I was so far behind and thought if I could at least try to get a good run time, I could take something positive from the race.
It was going okay in the start, but it was just a matter of time to see when the wheels were going to start to fall off. Around special needs (19km) my time was more like 4mins p/km. But was starting to pass a few athletes that were in bigger trouble than me.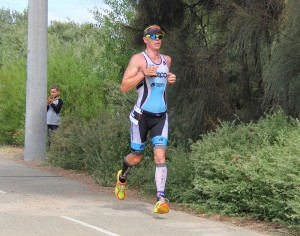 The last 6km was not the best running style, my head was falling forward & arms going all over the place. And I have to say I do not remember much from the last few few km. I do know that I did pass Courtney Atkinson with 2km to go & at the finish line I had Sylvain Rota just I front of me.
I crossed the finish line as 16th got caught by someone (I later found out it was IMAPAC CEO Geoff Meyer- thanks Geoff!) & got taken straight into medical tent in a wheelchair, where I spent the next couple of hours trying to get back to the normal world again.
It has taken me a good few days to get over this race, mostly because I had put so much effort in & then coming out with this result, but also because I wanted to show my sponsors & others that I still can race fast.
After a year last year where I had this niggling hip issue, I really wanted to bounce back well. But some days it's just not your day. That was Sunday!
But next week it is back to training again, with a new race Ironman 70.3 Busselton in 5 weeks time!
See you out there!
Results Page
http://www.jimmyjohnsen.com/Web/result/2014/IM_Melbourne_2014_pdf.pdf
No comments yet.
No trackbacks yet.

about 3 years ago - No comments
I know it's been a while that I have been MIA but now that we have well and truly arrived into 2015 I thought it would be a good idea to sit down and give everyone an update on what has been happening since Ironman Cairns last year (June) which was the last time I…