Race Report: Ironman Western Australia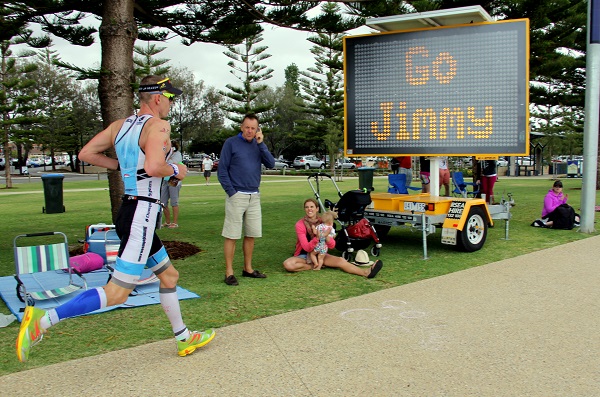 Ironman Western Australia 2013 was originally in the plans, but after my win here last year, it quickly came back on my race schedule. I feel that if you win a race, it's important to come back the year after to defended your title.
After Hawaii I got back into training again because I knew with my wedding just two weeks before the race, there was going to be a lot of things happing around me those last few weeks. Especially with my family coming from overseas for their first trip to Australia. We had set the date back in March 2012 for the wedding, so long before we knew that I would win this race and want to return to defend.

We arrived in Busselton on Wednesday afternoon so I had a few days to get my mind set on the race. Coming into the race I knew that I wasn't at 100% fitness but as it is the end off the year I would not be only one.
On race morning I was feeling okay with my normal 5 visits to the toilet before race start.
I did have a good start in the swimming & was on the right side when the group did break up.
Out in front was Luke Bell, Jeremy Jurkiewicz & after that we were in small groups, I was in a group with Leon Griffin, Josh Rix & Todd Israel.
I had a bad transition & lost the guys just in front of me. In start of the bike I tried to get up to the group, but instead I got overtaken by the guys that were coming from the behind.
The first lap of three went okay, at that stage I hadn't lost so much time.
Around 90km mark I was just mentally spent & by that time I knew it was going to be a very long day at the office.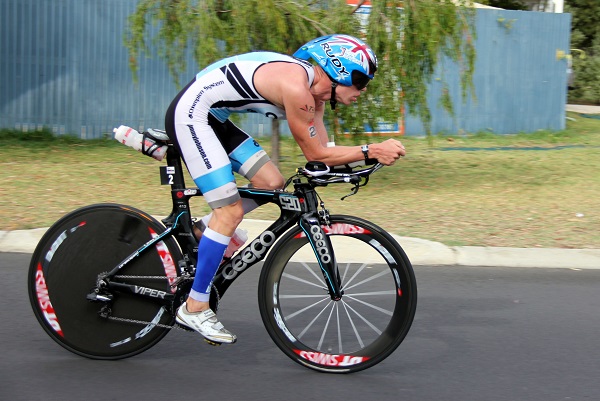 The last lap on the bike is there not much to say about it, but I got though it and was not looking forward to the run. Still I started out in around 4:05-4:15, because I thought that maybe by the end I could gain a few places.
After the first lap out of four I realised that it would not be the case & it would just be about getting to the finish line. I did set up some new goals now that it was going so bad.
1: Was that not the get lap by the male leader Jeremy Jurkiewicz .
2: No walking, did only walk 100m because when walking you have 50 flys around you!
3: Not to get chicked
At 25km I stop for 10secend to talk to Aimee & I'm sure she almost had a heart attack because I stopped & talk to her (I never normally speak to Aimee during a race!)
At some stage I was thinking to DNF, by that time I had under 18km to go & my next race isn't until February so I didn't really have to save my legs. Second & more importantly I think you should respect the race even when you're having a bad day. There are so many Age-groups out there it happens for & they get to the finish line. As a pro athlete, I don't think we are any different. Some days it is just about getting to the finish line.
Last thing I thought about was what would I say about why I did DNF "It was not going so well so I stopped"! That to me is no excuse to stop.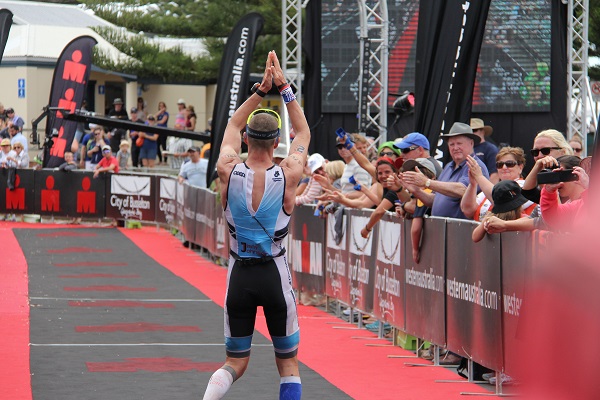 I did actually end up having fun out there. Enjoy not being under any pressure to run faster and could just enjoy the experience. I was giving out saltstick to those that I passed that was cramping, it was nice to be about help a few athletes struggling more than me.
I cross the finish line in 12 place, which is worst place I have done in a Ironman outside of Hawaii!
It was also my 20th Ironman finish & on Monday night I found out that 25% of them have been at Ironman Western Australia.
So where to go from here?
First I need a break & get over my pelvis injury which I have had since March.
Second: I now realise it was maybe not the best idea to have our wedding just 2 weeks before an Ironman! But it was the best day of my life seeing Aimee walking down the aisle so it was worth the not so great result.
Thank you to the spectators that still cheered me on. Next time I will be much closer to the front & to Ironman Asia Pacific (USM) for once again putting on at good event & all the support.
And last my supports & sponsors without you guys I would not be able to do this sport & yes I am still planing on getting to Kona in 2014 even though I am coming off a little bit of a bad start.
And finally I have decided next year I will coach a few more athletes. I have been coaching one athlete for over a year now and really enjoy helping others work towards their goals, so watch this space! 
Results Page
No comments yet.
No trackbacks yet.

about 3 years ago - No comments
I know it's been a while that I have been MIA but now that we have well and truly arrived into 2015 I thought it would be a good idea to sit down and give everyone an update on what has been happening since Ironman Cairns last year (June) which was the last time I…