Race Report: SunSmart Ironman 70.3 Busselton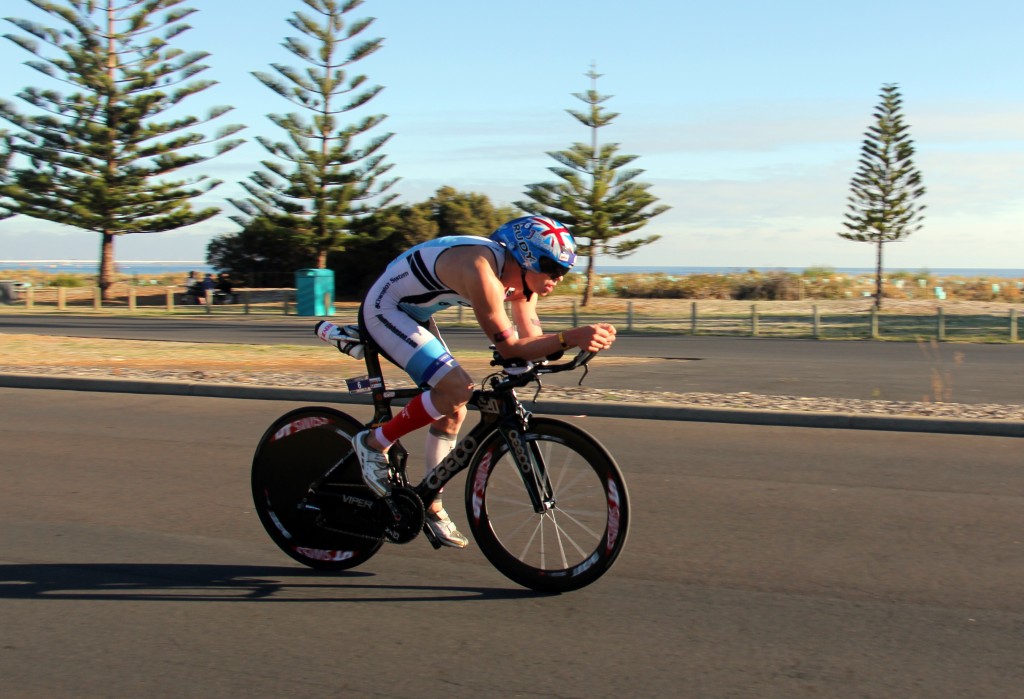 Since Ironman Melbourne we (my coach Mat and I) have been focussing on my biking as it has been my weakness over the last couple of years. One of the first things I did back in March was change my Profile Design bars to the Aeria T2 model but still with S-bend bars. With the new setup my position came a little bit more forward. Another thing was that I have put on a few more kilos to see if that would give me some more power as well. So coming into the race I was looking forward to see where my biking is at.
Aimee and I went over to WA on the Thursday because I already know the couse having raced both the haldf and full ironman several times before so didn't need to much prep time there.
It was going okay, except a small rock hit our windcreen on the drive from Perth to Busselton. Over the next day the chip before a crack and was starting to spread. Panicking how much it was going to cost us, I didn't get much sleep on Thursday night which wasn't great!
Friday morning Sam Betten and I went for an easy spin on the bike which was cooler than expected at only 7 degrees. We then headed down to the famous Busso jetty for a swim and made it out of the water in one piece. Thanks to Aimee we did also find time to get the windscreen changed as well.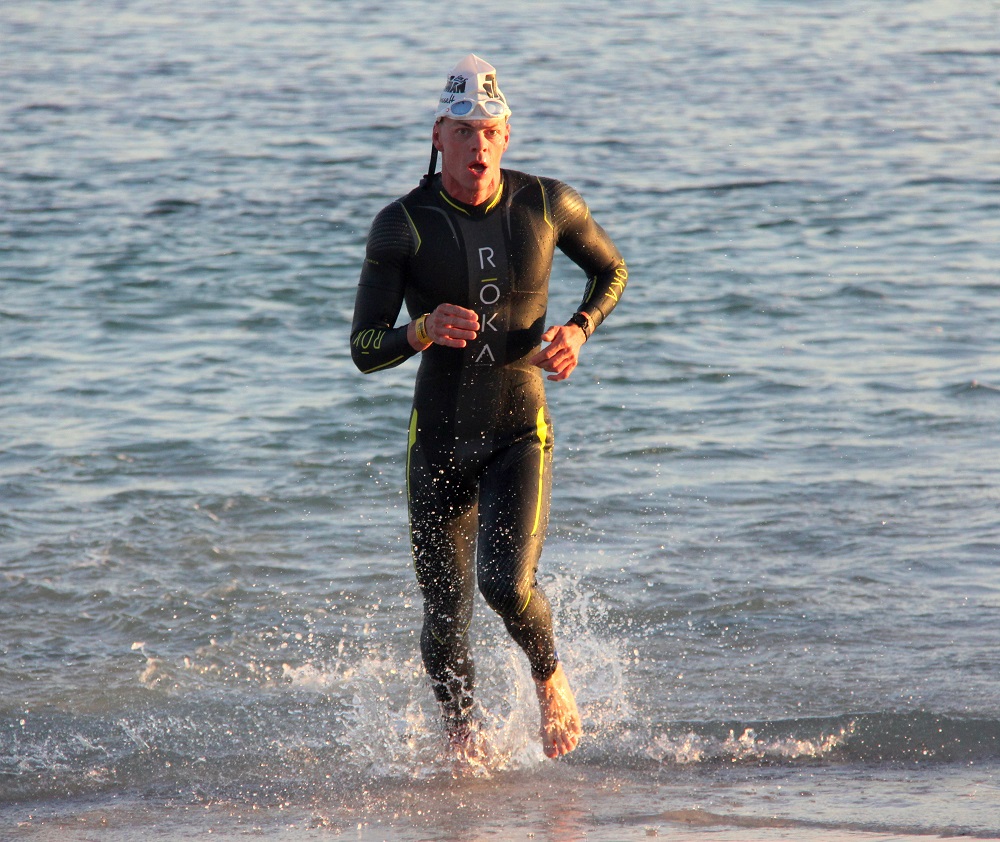 Coming to race morning I was happy to see that it was 13 degrees, which made it easy to pick out what to wear doing the race. Like last year I knew that the swim would be a fast one with all the young kids & I did get a good start on the first lap swim course. I was with them out to first buoy (800m), but on the way to the second buoy I lost the group. I came out of the water with Courtney Ogden & Josh Rix only a 1min down on front group of 9.
Onto the bike Courtney & I tried to close the gap up to the front group, but by the half way mark we still hadn't made it up to them and were now 4mins down.
On the second lap we were passing a lot of age groupers so I stayed behind Courtney. He was riding really well, so there was no chance I could get passed him. A new thing for me, I felt good all the way and held good power!
Onto the run I knew it would be hard to make up the time we had lost on the bike, with only 21kms to run. We had to do 3 laps along the beach front, so it was easy to see if I was gaining time on someone up in front. I was only able to pass a few on the run & crossed the finish line in 8th.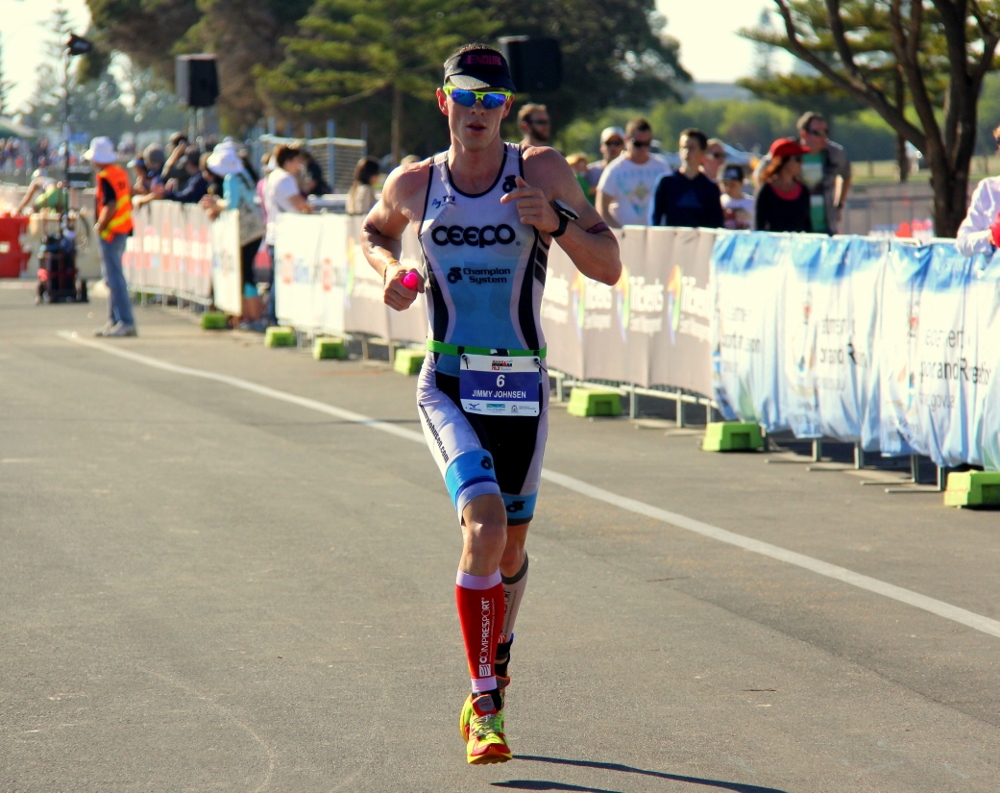 A lot better than last year, but I still need to find some more speed to keep up with the young kids! But for now I have a few easy days, before I get back to normal training again & onto next race.
Big thank you to Ash and the team from Triathlon WA for putting on another great event – I'm already sure that I will back again next year. But also thanks to Mitch Rabjones for helping me out with a race belt, maybe I need to start doing check list again before I go to races!
Result
No comments yet.
No trackbacks yet.

about 3 years ago - No comments
I know it's been a while that I have been MIA but now that we have well and truly arrived into 2015 I thought it would be a good idea to sit down and give everyone an update on what has been happening since Ironman Cairns last year (June) which was the last time I…