Posts tagged
Busselton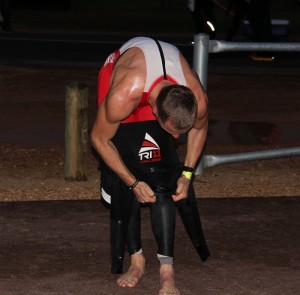 After the Koh Samui race, I had to take some more time off than originally planned as I just wasn't recovering as fast as I normally do. This meant that up to Busso 70.3 I did no speed work at all. Another reason for a bit longer break is that I want to be mentally fresh when I hit the last few months of the year, when there a few big races are on I need to be ready for.
We arrived in Busselton on Thursday just after midday & on that night I had a Q&A session with some of the other pro's at The Fat Duck Cafe, a bike shop anyone who has visited Busso before would know. More >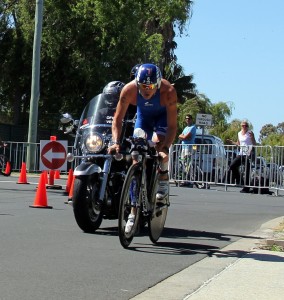 It is always special to go into an Ironman no matter what the build up, but at the end of the day it nothing else matters except how you feel on race day. I felt I had recovered really well from Ironman Cozumel which was only two weeks ago. I knew this race could go either way, but based on my history of backing up pretty well, I was confident it could go really well.
At the start of the week I made sure I got all the right treatment and arriving late Thursday afternoon in Busselton gave me time at home to recover and prepare right. I am quite familiar with the area having raced Ironman Western Australia three times before so coming later in the week was fine.
Race Day
SWIM
We had an early start with a 5.30am swim start but coming from the east coast of Australia with a three hour time difference, getting up so early wasn't that tough.
We had a beach start & when the gun went off, I had a great start and got on the feet of Horst Reichel but only managed to stay there for 500m. I led the chase pack out around the jetty before I settled into second spot to try and save some energy.
I had a great transition and came out on to the bike course in second place with a group including Timo Bracht, Josh Rix and Matty White.