Posts tagged
Endura

I know it's been a while that I have been MIA but now that we have well and truly arrived into 2015 I thought it would be a good idea to sit down and give everyone an update on what has been happening since Ironman Cairns last year (June) which was the last time I raced. After the race I was feeling burnt out, tired and at that point I knew qualifying for Kona was going to close to impossible so I felt it was the right time to take a really good break and regroup.
At first I just enjoyed some down time with no training and did not do so much other than enjoying winter in Melbourne, which was the first time in years I have experienced a full winter!
But after while I needed to start doing something so started doing some DIY jobs, which not only helped get mentally get out and do something away from Triathlon, but did also help to get our bank account back to black numbers again! I also had the time to see Dr. Mitch Anderson at Shinbone Medical in North Melbourne (who had just opened his clinic), to have a good look at the injury's around my hip area. This has been a niggling issue more or less since Ironman Melbourne 2013 and have never really got over 100%. I have been running at about 95-97% and have experienced flare ups regularly with obviously has affected my training and racing over this time. It was time to get it sorted once and for all.
After a few MRI scans we saw that there was a small tear in the right side of my hip, which I already knew about, but did not think that was the cause of the problem. For the past year I have been treated for osteitis pubis, but despite having three cortisone injections the problems kept reoccurring. So with this in mind, Mitch put me in touch with Dr David Young who is a specialist in Sports Injury and a very experiences and renowned hip and knee surgeon. He works on many professional sports people so I knew I was in great hands. I saw David Young in October who after looking at my scans and talking things through, believes my issue with osteitis pubis actually came from the small tear I had in my right hip not the other way around.
I was very fortunate Dr. Young had one spot left before Christmas to have surgery and I had to wait 6 weeks to go under the knife. So on the 23rd December I went into The Avenue for Surgery. I only had to stay one night a the hospital so I could come home for Christmas.
So what did they do?
First I got a spinal injection in the theatre room and a few mins later I was out for the count, they did then put me into a leg brace/machine where they pull/exerted my femoral head (leg) out around one centimetre out of socket, so there was some work space. They did then make two holes one was for camera and the other one for the tools.
David did scrap some of the bone off the femoral head so it got round again. Second he did was repairing some labral damage, before he finally did close it all up again, with help from Dr. Mitch Anderson who was there as his assistants for the day.
My rehab is going well, a few days after the surgery I did start biking 2x5mins on the wind trainer, but not over 100watts. I then had my follow up meeting with David on 5th January and since then I have been allowed to do 2x10mins on the wind trainer and will slowly build up the time and power over the next 10 weeks, I'm not allowed to bike on the road before my hip have fully healed as it right now is 40% weaker than normally. So my Ceepo bike is going to live on my Kinetic home trainer for the next 3 months. I can start swimming again this week, so with a little bit of luck I should have some fitness when we hit April when I can start running again.
My recovery is being helped in a big way by my NormaTec Hips Application. I have been using NormaTec boots for over a year now and love them, and when I knew I was having surgery I got in touch with the team at NT and they hooked me up with the hip sleeves which uses the same technology as the boots but goes just over the hips, lower back and down to your knees. These have been great and have helped keep my recovery on track and after I am recovered will help keep me injury free in this area.
So where does it leave me with Triathlon, well I do still believe that I have a few years left, starting again the second half of 2015. David is very confident that I will be able to come back injury free as he has had many other athletes come back from same kind of injury's without any problems.
I will not start looking on what races I can do before I can start running again, as the recovery time easier can end up taking a month or two longer if I puss hard to early.
So over the summer I will try to get to a few races purely as a spectator so I will see you races, but will be without a start number for now!
I wanted say a massive thank you to all my sponsors who have all stuck with me through my injury and as I get fit and get back to racing. Ceepo, DT Swiss, Rotor, Rudy Project, Profile Design, Funky Trunks, Newton Running, Compressport, Roka Sport, Everest Sport, NormaTec, ISM Saddles, Endura Sports Nutrition, Continental tires and CeramicSpeed.
Here is some photos how it look inside my hip!
Ceepo
,
CeramicSpeed
,
Compressport
,
compressport AUS
,
continental tires
,
David Young
,
DT Swiss
,
DT Swiss wheels
,
Endura
,
Endura Sports Nutrition
,
Funky Trunks
,
hip
,
hip arthroscopy
,
hip injury
,
ironman
,
ironman champion
,
Ironman Melbourne 2013
,
Ironman Melbourne Asia Pacific Championships
,
ISM Saddles
,
Jimmy Johnsen
,
labral damage
,
Melbourne
,
Mitch Anderson
,
Newton
,
Newton Running
,
NormaTec
,
oz
,
Profile Design
,
Roka sports
,
Shimano
,
Shinbone Medical
,
triathlon
,
Twitter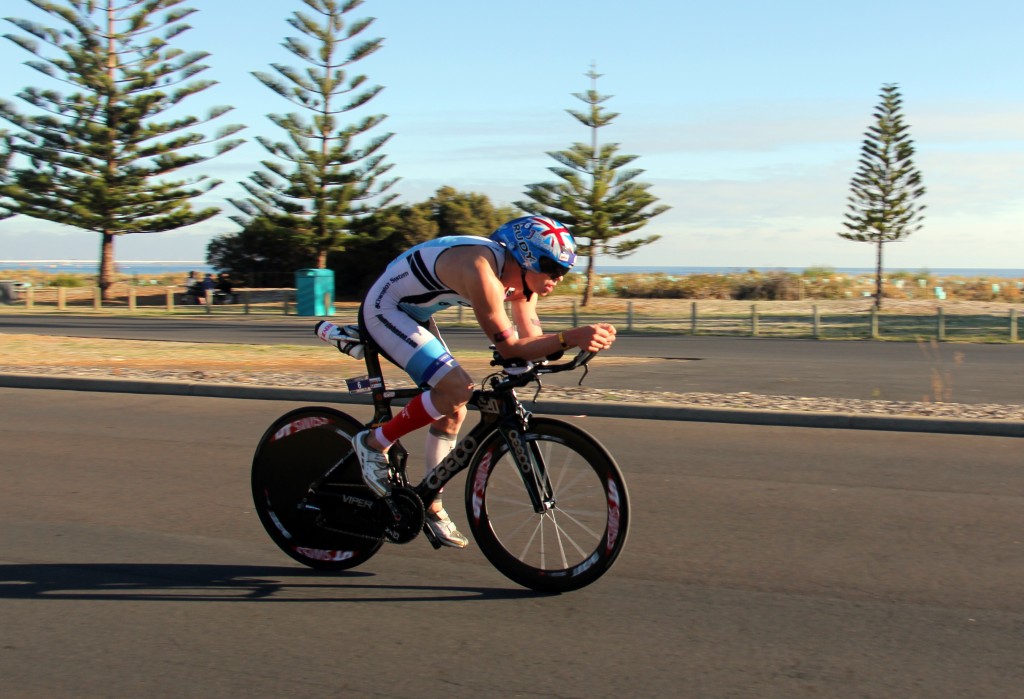 Since Ironman Melbourne we (my coach Mat and I) have been focussing on my biking as it has been my weakness over the last couple of years. One of the first things I did back in March was change my Profile Design bars to the Aeria T2 model but still with S-bend bars. With the new setup my position came a little bit more forward. Another thing was that I have put on a few more kilos to see if that would give me some more power as well. So coming into the race I was looking forward to see where my biking is at.
Aimee and I went over to WA on the Thursday because I already know the couse having raced both the haldf and full ironman several times before so didn't need to much prep time there.
It was going okay, except a small rock hit our windcreen on the drive from Perth to Busselton. Over the next day the chip before a crack and was starting to spread. Panicking how much it was going to cost us, I didn't get much sleep on Thursday night which wasn't great!
Friday morning Sam Betten and I went for an easy spin on the bike which was cooler than expected at only 7 degrees. We then headed down to the famous Busso jetty for a swim and made it out of the water in one piece. Thanks to Aimee we did also find time to get the windscreen changed as well. More >
#Busso703
,
70.3 Busselton
,
Australia
,
Ceepo
,
CeramicSpeed
,
Compressport
,
compressport AUS
,
continental tires
,
Denmark
,
DT Swiss wheels
,
Endura
,
facebook
,
ironman
,
Ironman 70.3 Busselton
,
ironman champion
,
Ironman Melbourne Asia Pacific Championships
,
Ironman western Australia 2012
,
ISM seat
,
Jimmy Johnsen
,
jimmy_johnsen
,
Newton
,
Profile Design
,
Roka
,
Roka sports
,
Rudy Project
,
scicon
,
Sunsmart Ironman
,
Tim Berkel
,
triathlon
,
Twitter
,
wing 57


PRESS RELEASE – March 12th 2014, Melbourne Australia
AJ TRi is thrilled to announce two-time iron-distance champion Jimmy Johnsen will partner with Endura Sports Nutrition.
Endura Sports Nutrition is one of the leaders in sports nutrition globally. With headquarters and production coming out of Queensland, Australia, the partnership just made sense to the now Australian based Dane.
"I wanted to partner with Endura because their products are of a superior quality. I like that they manufacture everything here in Australia which means I know where the products come from, where they are made and I can trust what I am putting into my body."
Johnsen, at 35 years of age, understands every athlete at the top is looking to find the smallest of advantages and improvements which was the catalyst for his move to Endura.
"I first met Jason from Endura a couple of years ago at a race and have built a great relationship with him and his team since then. Having worked with another nutrition brand for most of my career, I had been hesitant to try out something new. But it's all about finding any improvement you can.