Posts tagged
Grand Prix 4000 S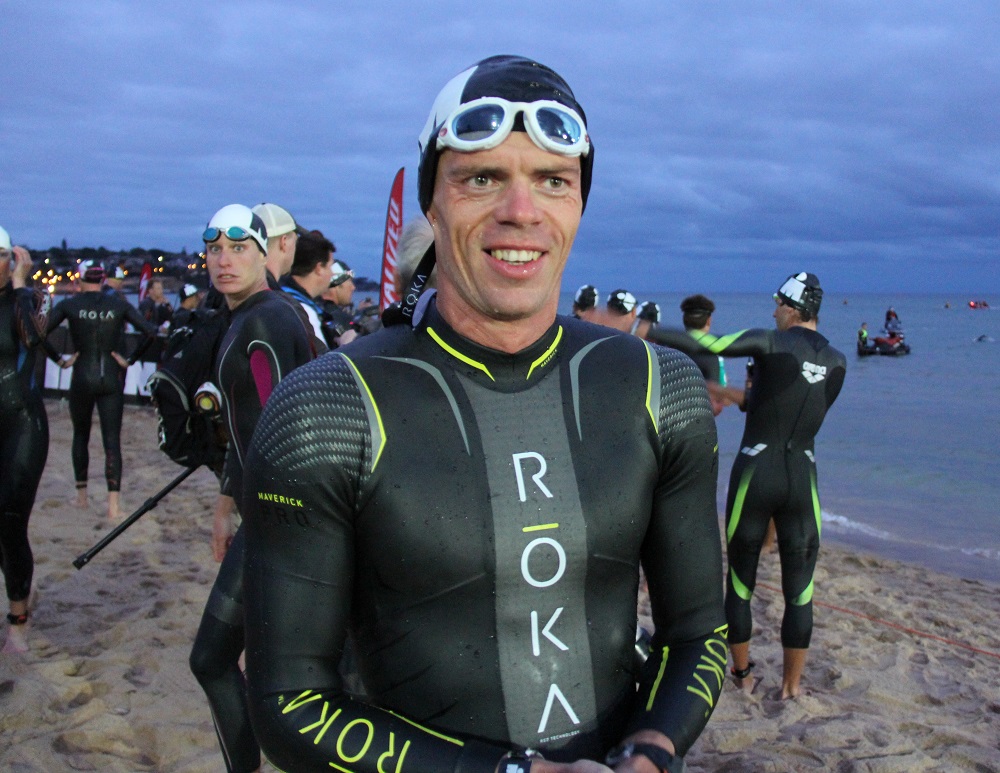 I had a good build up & finally got on top of my hip injury that I has been bothering me since just before this race last year.
Up to big races I like to sleep in my high altitude tent if it's possible, as in the past when I have, my performances has been very good. And with Ironman Melbourne being a very important race for me, I was happy to sleep in the tent even thought it did mean that I could not sleep next to Aimee. I hoped that a good result would make up for it.
The last few weeks up to the race I felt that I was in a good shape and looked set for a good result even though the field was well packed with good names!
On race morning I was looking forward to swim, because it was my first race in my new Roka wetsuit, especially because in the week up to the race I had done 400m swim in 4:44min with is a good time for me!
This year the weather was much better for an open water swim than last so that was a good star to the morning. I did have an okay start if we look away from the fact that I lost my Garmin watch after 100m. But I was with the front group out to first bouy (850m) where Luke McKenzice & I got dropped, I was hoping that a few others would also get dropped, but it did not happen that way. The rest of the swim we where on our own, but the front group did not look to fare away. But out of the water I saw we were 4min from the front, but with another chase group just 2mins in front of us. I was a little bit disappointed with my swim time of 49:46 – not the start I was looking for. More >
Ceepo
,
CeramicSpeed
,
Compressport
,
compressport AUS
,
continental tires
,
Denmark
,
Dirk Bockel
,
DT Swiss wheels
,
facebook
,
Grand Prix 4000 S
,
Hypoxico
,
ironman
,
ironman champion
,
Ironman Melbourne 2013
,
Ironman Melbourne Asia Pacific Championships
,
Ironman western Australia 2012
,
Jimmy Johnsen
,
Melbourne
,
Newton
,
Newton Running
,
Profile Design
,
Rudy Project
,
scicon
,
triathlon
,
Twitter