Posts tagged
sponsor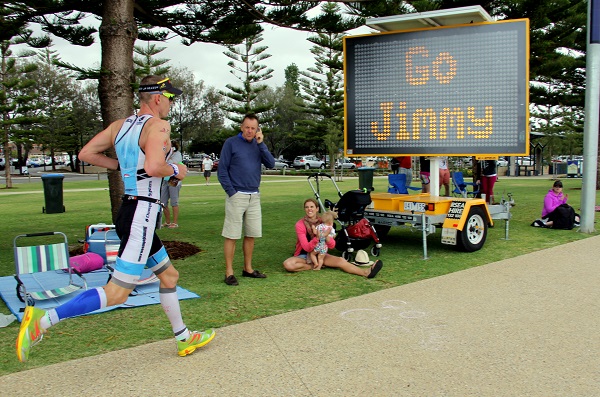 Ironman Western Australia 2013 was originally in the plans, but after my win here last year, it quickly came back on my race schedule. I feel that if you win a race, it's important to come back the year after to defended your title.
After Hawaii I got back into training again because I knew with my wedding just two weeks before the race, there was going to be a lot of things happing around me those last few weeks. Especially with my family coming from overseas for their first trip to Australia. We had set the date back in March 2012 for the wedding, so long before we knew that I would win this race and want to return to defend.

We arrived in Busselton on Wednesday afternoon so I had a few days to get my mind set on the race. Coming into the race I knew that I wasn't at 100% fitness but as it is the end off the year I would not be only one.
On race morning I was feeling okay with my normal 5 visits to the toilet before race start.
I did have a good start in the swimming & was on the right side when the group did break up. More >
Ceepo
,
CeramicSpeed
,
Champion system clothing
,
Compressport
,
Denmark
,
DT Swiss wheels
,
facebook
,
Hawaii 2013
,
High5
,
ironman
,
ironman champion
,
Ironman Melbourne Asia Pacific Championships
,
Ironman western Australia
,
Ironman western Australia 2012
,
ISM
,
Jeremy Jurkiewicz
,
Jimmy Johnsen
,
Josh Rix
,
kona 2013
,
Leon Griffin
,
Luke Bell
,
Newton
,
Profile Design
,
Rudy Project
,
Saltstick
,
scicon
,
sponsor
,
Todd Israel
,
triathlon
,
Twitter