Update: Ironman Cairns & Change of Plans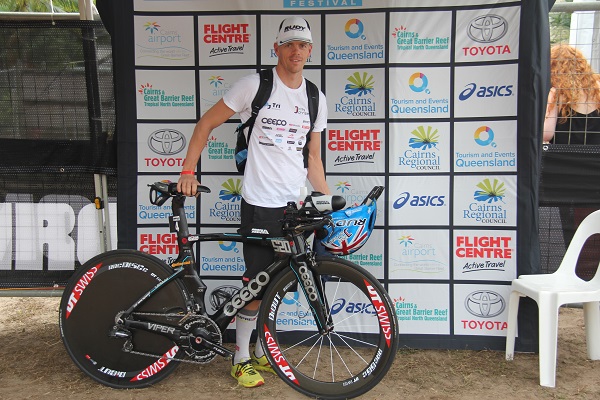 Coming into the race I knew I hadn't had the best build up, mainly due to a simple dental treatment turning into a bigger issue than expected. After 70.3 Busselton I was booked to have a tooth removed on the Monday with the idea I would only need to take three days off training, instead there was complications and it turned into more 4 visits to the Dentist and 10 days without being able to train. I was able to recover and get some good solid training in once it was resolved but it wasn't the perfect preparation!
The last few days before the race when as normal, with some light training & suss out the new swim & run course. When I did Ironman Cairns in 2012, the swim and T1 was in central Cairns which was changed this year to be at Palm Cove which 25km out of Cairns. It would impact the end of the bike as it would would finish the bike in town and meant the the whole run would be in down town Cairns with a "few" 180 degree turns!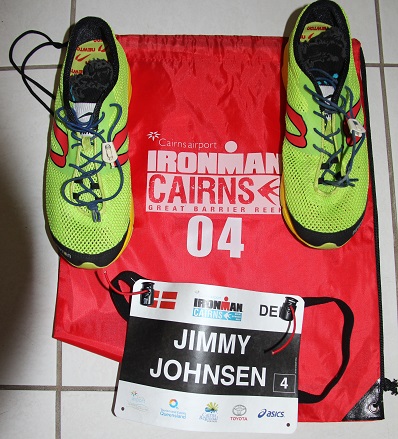 Like most races, I keep a close eye on the weather forecast to make sure I am prepared. And it was clear already a couple of days out, that race day was going to be a wet one. It reminded me of an ETU Long Course race I did in 2008 in Gerardmer (France). Although it was wet, this race was going to be 10 degrees warmer at 19 degree than that day in France!
The swim course was two laps with no run on the beach in between. I had an okay start there were a few rough waves to contend with straight off & we stayed in a long line out to around first buoy at the 600m mark. After that we formed groups and at the half way mark, Liz Blatchford (who started 1min after us) swam by & I stayed on her feet for a few hundred meters, before I got drop & ended up back in the group behind.
I came out of the water with Cameron Brown, Matt Burton, Luke Martin, Carl Read & Brodie Madgwick. A few minutes down on the lead but I was happy with my position. In T1 I took the wrong bag which caused me to be a bit slower than normal but I still manages to come out with the group, which was important.
We took it easy for the first 2km on the bike because straight out of transition wewe had 17 speed bumps to get over. You could see a lot of bottles flying and a lot sitting in the gutter that had come from the 70.3 athletes.
I ended up biking with Luke Martin to the Port Douglas turn around where I got a small time check to the front. I was doing fine until Wangetti turn around point, and then Luke dropped me on the second lap heading back up to Port Douglas.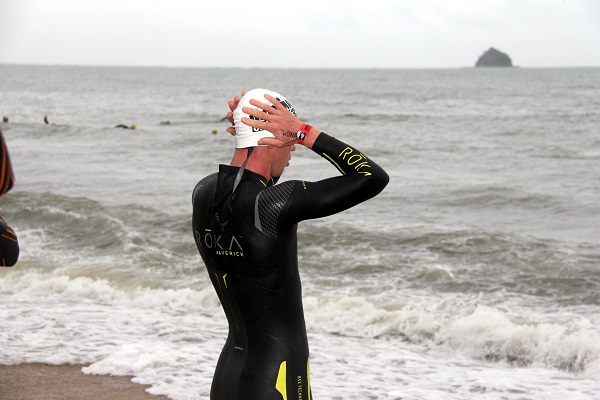 At around 110-120km mark my h/r started getting lower and lower and same thing happen with my speed. This has happened in the last few races, it is like when you start really "hurting" it just goes very south for me.
Even when Jason Shortis & Casey Munro came past me I could only stay with them for a short while, and the last part of the bike course into Cairns felt like a very long way.
I had already made the decision while riding back into Cairns that I was going to stop my race. With 2km before T2, I saw Aimee on the side of the road and pulled up. We spoke for a couple minutes but it was clear my day was over and it was the right cal to stop. An official came past, I gave him my chip and rode to our hotel.
I have only ever DNF'd three times in my career, and was gutted that that was the result next to my name. Sometimes you need to cut your loses than risk further damage, physically or mentally. Physically there was nothing wrong, I was not injured or in a particularly horrible position in race, but mentally I was done. I do feel sorry for Aimee who had been standing out in the rain for 7 hours – it's an very hard day for spectactors on days like that, but she stayed out there waiting for me.
I also feel I let my sponsors and coach down.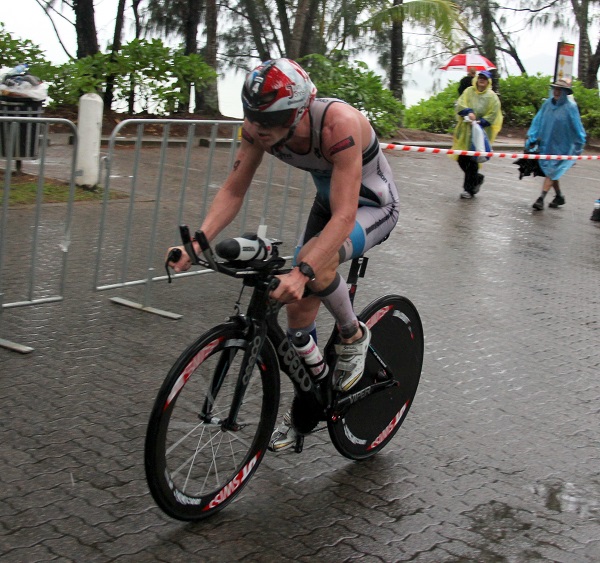 What is next….Well that is a good question!!!
I am now so low on KPR points that the chance of qualifying for Hawaii is very slim, or to do it I would need to race so much that I'll be cooked come October. Therefore we have made some big changes to our plans including cancelling our US trip and race schedule.
The last 12 months have been some of the hadrest times in my career. I spent alot of last year injured with a shattered finger that required surgery and Osteitis Pubis that took time to get under control and still flares every now and again and isn't 100%.
So I'm going to take some time off to see if I can get back to enjoying the hurt again and look to chase early points for Kona 2015. Get the body back to full health again and enjoy a 'normal' life for a few weeks!
No comments yet.
No trackbacks yet.