Why do I now have a fat finger?
Some may have noticed that I have put up a few photos lately of my left little finger with what I first thought was just a small injury! I just want to give you a update on why I'm running around with big bandage on my finger.
On Tuesday the 21th of May I got car doored on Sydney Rd in Melbourne. I was riding to an appointment to my Physio on a street bike thankfully not riding my Ceepo carbon frame or at full pace. The driver in a parked car didn't look before opening their car door and took me out.
My little left finger got in between the car door & the breaks. I brushed myself off and continue to the Physio. We both thought that I just had sprained my finger. But on Friday I was there again & because I still was in a lot of pain he sent to get an x-ray just to make sure that there was nothing broken.
The next day I got the x-ray taken & it did not come with good news. It showed that I had broken the bone into the second joint or the big knuckle. For a normal person it is probably not so bad, but for me it means if the joints get stiff, I would not be able to use this finger to hold around aerobars. At that point I was unable to straighten the finger and risked it being set straight.
So the rest of the day was spent talking to police & find out how to get it fixed. As it is an offense to car door and being on a road, the costs would hopefully be covered by TAC (Traffic Accident Commission) or the driver.
Over the weekend I also talked to Dr. Mitchell Anderson (also a triathlete), that helped me get into see a surgeon within a couple of days. I am very thankful to Mitch for stepping in and helping so quickly even though he was in the midst of exams. I got an appointment with Mr Ash Chehata, a surgeon, Tuesday afternoon. After looking at the x-rays, the conversation quickly changed to "let's see how much movement we can get back in the joint". That clearly made me quite anxious as I had hoped it would be easily fixed, problem solved.
I went under the knife that Thursday afternoon, also my birthday; Not the best way to spend a birthday! During the surgery Ash wrapped all the loose pieces of bone together and stretched out my finger and wired the knuckle back together.
So now I "just" have wait until the 13th June when the bandage will come off & we can see how much I will be able to bend it. I do not hope that I'm going to have a finger like one of these two!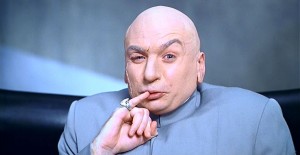 The plan was to do 70.3 Cairns this weekend, but instead it is now off season here in the middle of year. I loved racing in Cairns last year and had been looking forward to returning but happy this has happened now and not a few months. There is still a long time to Kona & hopefully it will not affect my build but only time will tell.
Be safe & have fun if you are training or racing!
No comments yet.

about 3 years ago - No comments
I know it's been a while that I have been MIA but now that we have well and truly arrived into 2015 I thought it would be a good idea to sit down and give everyone an update on what has been happening since Ironman Cairns last year (June) which was the last time I…